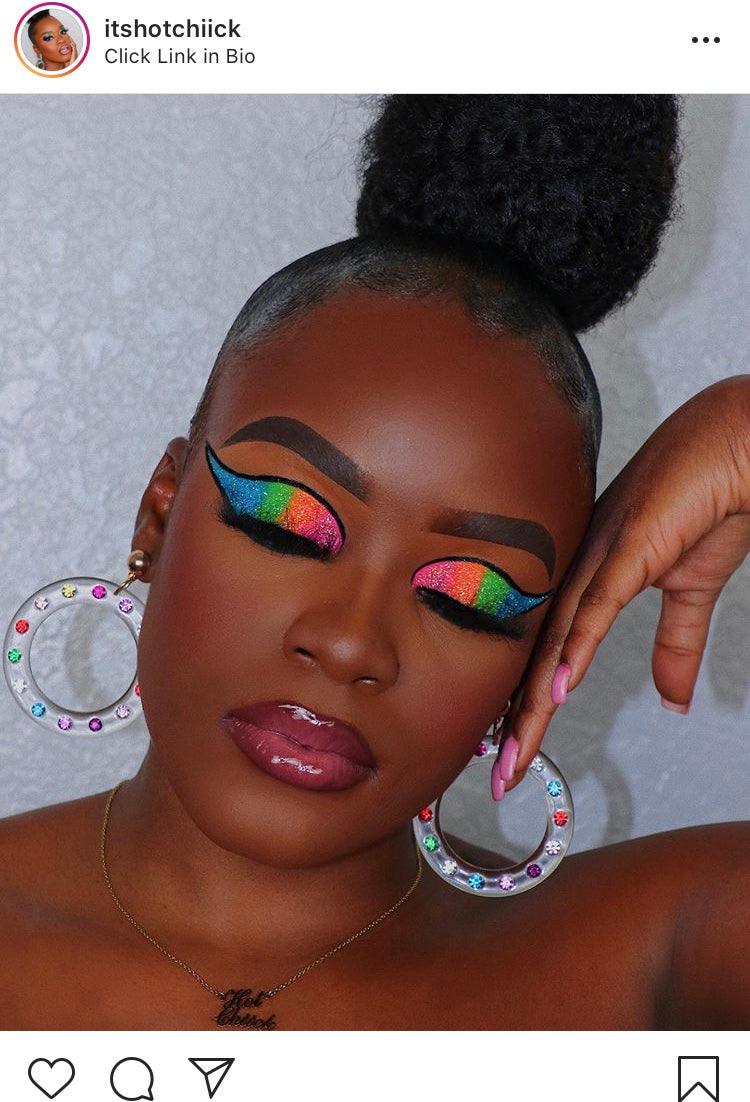 We've already been seeing some of our favorite YouTubers and Makeup Artists trying new things. One thing that keeps popping up on our timeline on Instagram is the glittered/neon winged eyeliner looks and that's hands down one of our favorites.
Based on the Cosmopolitan Magazine, Trending in Makeup this year are:
Coloured Eyeliner 

Take any look from simple to glam with a touch of coloured eyeliner. We've been versatile in the application process, applying our eyeliner looks using concealer then eyeshadow, an eyeliner pencil or sometimes even liquid eyeliner. We also love to see looks with a splash of glitter on them. 
Shades of Blue
Our location MUA @zadamua said forget the Monday Blues and served up life with this all Blue Lewk. 
Pops of Neon 
Well, neon hair was trending last summer, this summer is neon eye looks. If you've been following Kismet for any time you know we love bright colours. These looks are statement pieces, and the great part about it is we don't need carnival to rock them. 

Floating Eyeliner 

Instead of the traditional black eyeliner looks, we're expecting to see lots of floating liner...in bright colours. 

Coloured Eyeliner 

The beauty industry has been trying to make coloured mascara a thing for a long time now. I remember when we first opened they were flooded in our stores. People never really caught on to the trend, and they just don't seem to want to leave it alone. 
Crystals and Pearls 

Probably the one beautiful thing about quarantine is that creativity is being fostered. We have been seeing Youtubers and Bloggers go all out and these gems on their faces are the new trend. Typically, in St. Vincent we only use gems on our faces around carnival or special occasions but this look is made to be worn on a regular smegular day. 
Pink Blush

In 2020 it's all about that pink blush to get glowing. The Juvia's Place Saharan Blush Palette will be the perfect palette to pull this look off. Finish with a splash of highlighter and it's fire! 

Glitters 
Less bitter, more glitter. The motto. Always. 
A bit of sparkle, sprinkle a little fairy dust and you're just extra for no reason. In our opinion, glitter looks should never go out of style! 
Which look will you be trying next? ...